Testimonials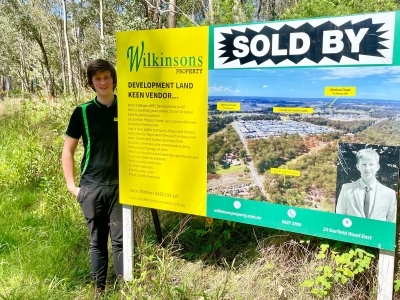 Isaac's knowledge and use of modern methods of communication and sourcing of information, motivated my initial agreement to employ him as preferred Agent for the sale. Once underway, his contagious positive spirit, clear negotiation and people skills, and my interests as his central focus, resulted in a quick above expectations sale.

I have no hesitation in recommending Isaac as a preferred selling Agent.
This is one of our magic sales moments.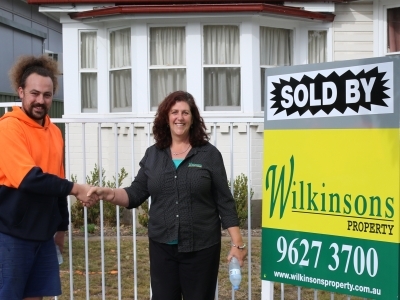 When a picture says a thousand words ....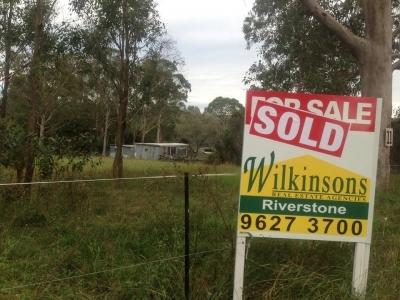 KNOWLEDGEABLE AGENT

Ann has been very professional in her dealing with the entire selling process. She is knowledgeable about the market and has excellent insight and access to potential buyer database for the region. Her estimates and advice were realistic and honest in keeping with the market trend. I would recommend her to anyone intending to buy or sell property in the region.

Mary SMITH.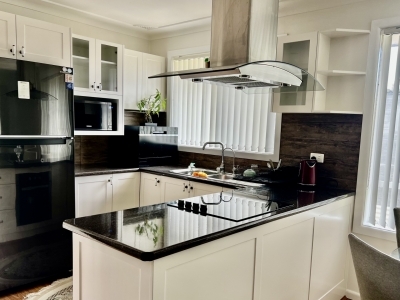 To whom it may concern

Recently our property was sold by Wilkinson's Riverstone.

I highly commend Ann Watkins for her perseverance to secure a sale with an optimum result for us.
Ann made our selling experience so much better because she kept in touch regularly throughout; keeping us up to date
and never put pressure on us to sell quickly by lowering our expectations.
Ann provided 'good old fashioned ' service in an honest and ethical manner.

I cannot recommend Wilkinsons Riverstone highly enough. They are your local agent in touch with the local community.
I would be happy to personally respond to any inquiry about my recommendation.

Yours faithfully
Annette Santamaria
0414410240
The Wilkinsons team has managed my rental property for over 10 years and recently arranged the marketing and sale of the house. They have provide an excellent level of service and always dealt with any rental issues in a pragmatic and responsive manner. I have been very happy with the team and can recommend them.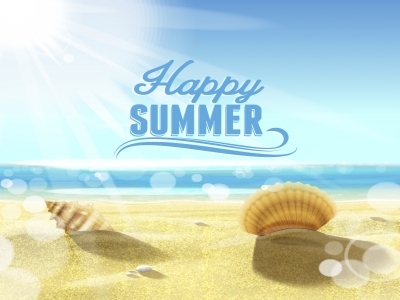 "Thank you so much for selling my property I bought another one street back from the beach. I could not have done it without you and your team. "
Thank you Ann for your sound advice and work in selling my property.
I'm very happy and still amazed it sold so fast.

I wish you all the best for the future and will certainly highly recommend both you and Wilkinsons to anyone I know looking to buy or sell property in the area.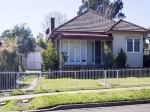 "Just sold an investment property we'd had for 15 years in the time and at the price we were very happy with!

Jeremy and Ann at Wilkinsons were always at the other end of the phone during the whole process.

Their friendly approach and hard work really paid off all round.

Many thanks to them both!"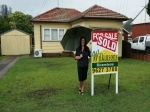 Just want to say a big thanks for your help in selling mum's house.

The decision to sell mum's house came at a very difficult time for our family.

Ann constantly kept us up to date on prospective purchasers & offers, never being pushy or overbearing.

It felt like we had known Ann for many years. We were not
just another number or possible sale, we were people & Ann was always interested in how things were going with our family. Always ready to have a chat.

Mum's house was sold 8 days after going on the market for more than we had originally expected.

The sale went very smoothly. Ann & all the staff at Wilkinsons Real Estate Riverstone were professional, dedicated & a pleasure to do business with.

Wilkinsons is a great family run business who truly cares about their clients.

If your looking to sell or purchase some property give them a go, the results will speak for themselves.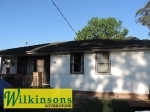 I recently sold a rental property of mine at Marayong. I owned this property for over 15 years, during which time it was well managed by Wilkinsons of Riverstone.

I did not hesitate to use Wilkinsons to sell the property & it was sold promptly and an excellent price was obtained.

I highly recommend Wilkinsons Riverstone to either rent or sell your property and you will be very pleased with the service and the result.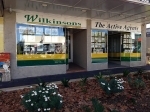 Ann and the team at Wilkinsons Riverstone have been helping me with my real estate portfolio for over 15 years.
I have bought, sold and leased with Wilkinsons and I am happy to recommend their friendly professional real estate service.
Thank you for all your work in selling the property. Everything went smoothly and we wouldn't hesitate in recommending Wilkinsons Real Estate to family and friends.
Dear Ann

I am writing to you regarding the work of your Property Manager Ms Tania Roberts and your front office staff member Shantelle

As you are aware there has been significant problems in sourcing and managing trades staff to perform remedial and routine maintenance in my property.

Tania has worked tirelessly to resolve this problem and they have sought, negotiated and fought for the cheapest outcome for me!!

I would like to take this opportunity to thank you for your efforts in coaching your first contact and office staff Ms Shantelle and Ms Roberts.

If you have an award for customer service or whatever it may be called these days I think that they should receive it!

Please pass on the fact that they've got my vote!

Please feel free to contact me on my mobile or house phone if you should need clarification.

Best regards
I strongly recommend Ann Watkins and her friendly team at Wilkinsons Real Estate Riverstone - who turned a daunting challenge of selling the family home into a straight forward task.

Their service and communication was most friendly and efficient and I would not hesitate to use them again in the future should the need arise.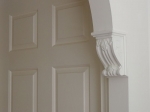 Just bought our first home with Wilkinsons Riverstone and highly recommend this agency. Kept us informed and up to date throughout the sale. Found them to be a genuinely caring team. Thanks for your help.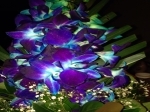 "Thank you to the team of Wilkinsons Riverstone for your great work and I highly recommend this family friendly yet very professional service. Simply the best agency I have ever dealt with."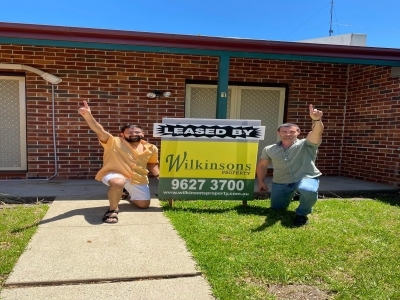 "A Great Result and a Huge Thank You for Selling "
Anna, Many thanks to you and your helpful team without your help it wouldn't be possible ...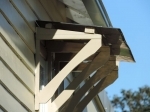 "Thank you again for the wonderful price that you got me for the old place at Riverstone."